If you feel like it takes FOREVER to get your pack of wildlings wrangled each morning since school started – it's not just your imagination. In fact, 80% of people say it takes 20 mins longer just to get out the door!
I recently shared some tips on the Tucson Morning Blend (video here) to help you make your routines go smoothly, sync schedules, dig out from the blizzard of papers and art and teach kids skills to last a lifetime.
What's the #1 tip I would offer? It's this: communicate what you expect, set up simple systems and be consistent. What systems, you ask? Well, here are a few…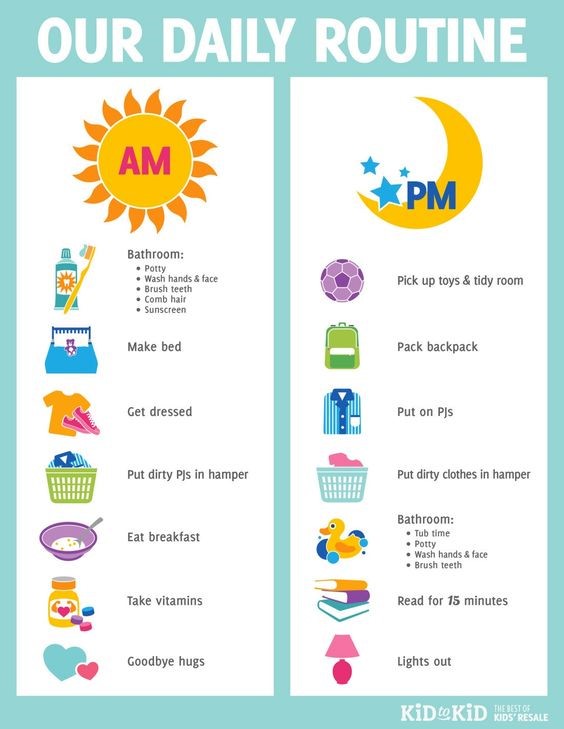 ROUTINES
Post a Daily Routine

: Help your children establish routines for morning, homework and bedtime by putting it where they can clearly see it. And make it fun, instead of feeling like a chore.
Teach them how TIME works: Yelling, "You have five minutes!" doesn't help when kids developmentally don't know what five minutes means. Soooo… use a good ol' fashioned face clock with ticking arms and all, so kids can see how time passes and how long it takes them to accomplish each task.
Give kids visual prompts: Color code blocks of time allotted for each task. For tiny tots, paste pictures in the blocks so they can see what they're supposed to do.

Don't reinvent the wheel!

Check out my Pinterest Board Kids Time & Routines for downloadable stuff you can simply adapt for your family.
FAMILY HUB
Create a Family Center

: Designate ONE spot for a family calendar and paper management hub.

Label, Label, Label

: Take the guesswork out of your systems by labeling boxes, bins, EVERYTHING.
Color code: Let each person choose their favorite color and use it on EVERYTHING, from labels (that I just mentioned) to calendars (that I'm about to mention).
 CALENDARS & SUCH
PAPERS, PAPERS, PAPERS
TEACH kids to put papers from school, homework and such in the proper place. Seriously, make it clear, be consistent and don't underestimate them!
Options: Whether you have countertop space or wall space or hardly any space that works for your Family Center, there is a simple/inexpensive or fancy/decorator system that WILL work for you. Here's a pretty one from Office Max/Depot.
One of my favorite gadgets for this purpose: The Container Store's Rainbow Cascading Pocket Wall Organizer makes it easy for gremlins of all ages drop their papers into the color coded pockets. Then, Mom can take it down after the kids are in bed, get herself a glass of wine and sit on the couch signing slips and checking homework at her leisure.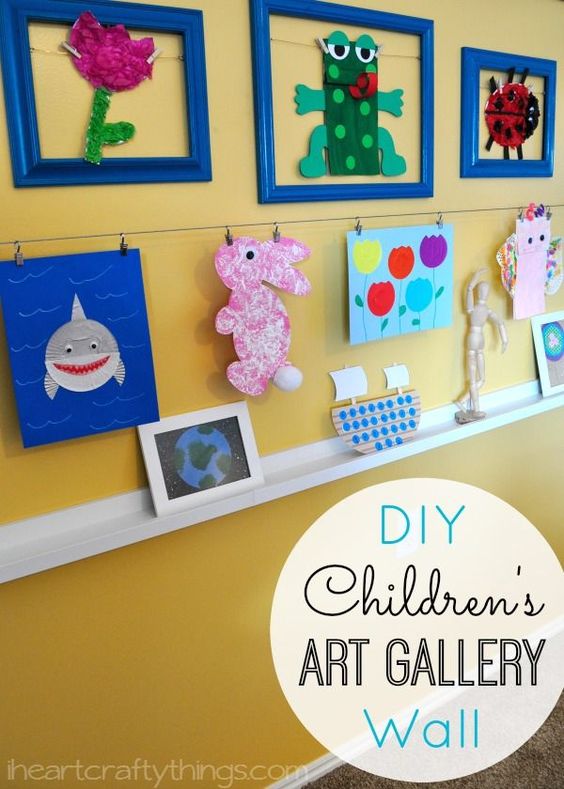 ART & OTHER MASTERPIECES
Celebrate and ROTATE! The more you keep, the less special each piece is. You know that old, crusty, faded and eventually invisible drawing no longer gets the love it once deserved. Create a wall with a string of jute and clothes pins, small shelves or painted frames. Let kids decide which masterpieces they want to display each month.
Need ideas? Here's my Pinterest Board Kids' Art Gallery Ideas chock full of ideas to make your hallway feel like the Louvre.
TECHNOLOGY
Google Groups syncs the entire family's devices. Yes, it's made for working groups, but that's what we want, right, for your family to work together? See if it would work for you.
Pinterest is bursting with templates and ideas for you! Follow me and I'll show you the way. 😉
Watch my Tucson Morning Blend segment for all of these tips. Whether or not you get all crafty, just communicate what you expect, set up simple systems and be consistent. Teach kids the skills they'll need for a lifetime. You'll be rewarded with less chaotic days, more capable little ones and happier grownups too!