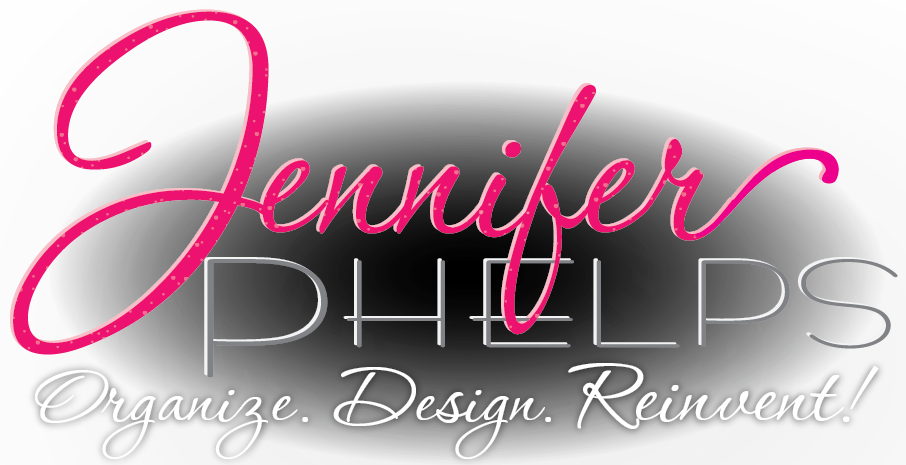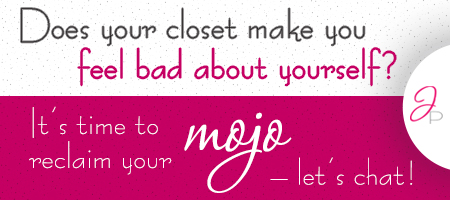 Your home should make you feel relaxed, rejuvenated and awesome, not stressed, overwhelmed or embarrassed. If your space is getting you down, a call to me is like Couple's Counseling for You and Your Home! Whether you need organizing, design or an objective chat about your stuff and the story it's telling you, I'll help you create a space you'll love!
Is it mostly "stuff" that runs rough-shod over your peace of mind? Is clutter making you waste time, energy and money at work or at home? "Stuff is just stuff," you say. So why is it that you've spent hours moving it around, even ruthlessly purged before, but still find yourself at odds with your possessions and piles? Actually, stuff is not just stuff – it's memories, events and people unprocessed. No wonder it's hard! But together we'll shine some light into the dark corners, seek out your true treasures and discover your liberation. I make getting organized fun. Seriously – fun!
Has design got you stymied? Your home flow won't go? If you've gone cross-eyed from trying to arrange rooms or color blind from looking at tile samples and paint swatches, keep calm and call me. From remixes to remodels, I'll bring fresh eyes to your worn out spaces.
Avoiding?
The activities or creative projects you love?
Frustrated?
Do you have the same argument over and over about your stuff?
Wasting Time?
Are  you losing time trying to find things?
Over Spending?
Buying a duplicate of the stuff you can't access
Spinning Your Wheels?
Trying to organize but just never finishing or creating something that works?
Overwhelmed?
You just don't know where to start.
Whatever your issue, I'm your Secret Weapon.
Together we'll Reinvent Your Space – Reinvent Your SELF!
I can help you make getting organized fun, really!
Call me to discuss your project at 520.203.3269
Not So Sure You Need Help?
"But wait a minute," you say, "I should be able to do this myself. I'm a dynamic person, a powerhouse, on top of everything at work and for family." And yet, your home? Ugh. It's a sore spot, a frustration, or maybe just doesn't feel like "you." It's certainly not a space that recharges your batteries, boosts your confidence, supports your success or reflects your best Self back to you. I know. I've been there. I understand there are many things that can make "home" a sticky place: a busy career, a move, health issues, starting or ending a relationship, life transitions of all sorts, a painful personal story, or just… LIFE.

Awww...thank you!
The decision to call Jennifer was one of the best I have ever made. She provided guidance and the support for establishing a home space right from the get-go, and this continued throughout the project…She does far more than organize and design spaces.
Cheryl Lord-Hernandez
Many Awesome Tools in My Tool Belt:
My Skill, Heart & Humor
Specializing in serving Professional Women & Entrepreneurs
Personalized Organizing Programs: shoulder-to-shoulder, accountability, virtual
Manifesting Your Happy Place & Creative Space
Helping Discover Your Design Voice: remixes to remodels
Home Sale Prep: move strategy, repairs & staging
Project Management
A Network of reliable, skilled Handypeople & Contractors
Closet, Pantry & Storage Design
Public Speaking & Workshops
Licensed & Insured & BBB accredited
Catch me out and about…
Catch me every month on KGUN9's Tucson Morning Blend and read my cool articles on Houzz. Plus, I'm the President of Tucson Professional Organizers (where you can find some other truly fabulous folks) and Tucson Better Business Bureau Ambassador. That's all really fun, but what I really love is to help YOU create an awesome space.
Blog & Social
Sign up for my blog "Because Life Is Messy: A Survival Guide" and follow me on Facebook!
Schedule your consult today!
Look No Further. Get Started Today